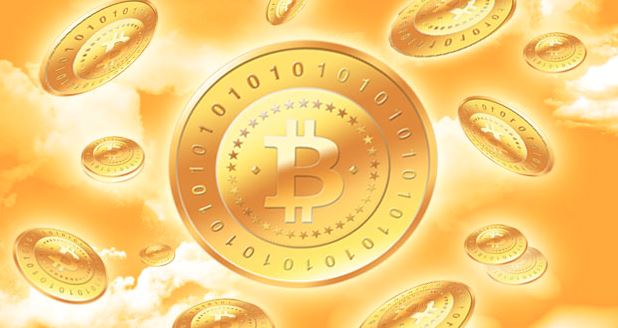 Hackers planted malware on StatCounter to steal bitcoin revenue from Gate.io account holders, according to Eset researcher Matthieu Faou, who discovered the breach. The malicious code was added to StatCounter.
The malicious code hijacks any bitcoin transactions made through the Web interface of the Gate.io cryptocurrency exchange. It does not trigger unless the page link contains the "myaccount/withdraw/BTC" path.
The malicious code secretly can replace any bitcoin address that users enter on the page with one controlled by the attacker. Security experts view this breach as critical because so many websites load StatCounter's tracking script.
"This security breach is really important considering that -- according to StatCounter -- more than 2 million websites are using their analytics platform," Faou told TechNewsWorld. "By modifying the analytics script injected in all those 2 million websites, attackers were able to execute JavaScript code in the browser of all the visitors of these websites."
Limited Target, Broad Potential
The attack also is significant because it shows increased sophistication among hackers regarding the tools and methods they use to steal cryptocurrency, noted George Waller, CEO of BlockSafe Technologies.
Although this form of hijacking is not a new phenomenon, the way the code was inserted was.
The growth of the cryptocurrency market and its emerging asset class has led hackers to increase their investments in devising more robust attempts and methods to steal it. The malware used is nothing new, but the method of delivering it is.
"Since the beginning of 2017, cryptocurrency exchanges suffered over (US)$882 million in funds stolen through targeted attacks across at least 14 exchanges. This hack adds one more to the list," Waller told TechNewsWorld.
In this instance, attackers chose to target the users at Gate.io, an important cryptocurrency exchange, said Eset's Faoul. When a user submitted a bitcoin withdrawal, attackers in real time replaced the destination address with an address under their control.
Attackers were able to target Gate.io by compromising a third-party organization, a tactic known as a "supply chain attack." They could have targeted many more websites, Faoul noted.
"We identified several government websites that are using StatCounter. Thus, it means that attackers would have been able to target many interesting people," he said.
Telling Financial Impact
Gate.io customers who initiated bitcoin transactions during the time of the attack are most at risk from this breach. The malware hijacked transactions legitimately authorized by the site user by changing the destination address of the bitcoin transfers, according to Paige Boshell, managing member of Privacy Counsel.
As a rule, the number of third-party scripts, such as StatCounter, should be kept to a minimum by webmasters, as each represents a potential attack vector. For exchanges, additional confirmations for withdrawals would have been beneficial in this case, given that the exploit involved swapping the user's bitcoin address for that of the thieves.
"Gate.io has taken down StatCounter, so this particular attack should be concluded, Boshell told TechNewsWorld.
The extent of the loss and the fraud exposure for this breach is not yet quantifiable. The attackers used multiple bitcoin addresses for the transfers, Boshell added, noting that the attack could have been deployed to impact any site using StatCounter.
Protection Strategies Not Foolproof
StatCounter needs to improve its own code audit and constantly check that only authorized code is running on its network, suggested Joshua Marpet, COO at Red Lion. However, most users will not realize that StatCounter is at fault.
"They'll blame Gate.io, and anything could happen -- loss of business, run on the bank,' and even closing their doors," he told TechNewsWorld.
Checking the code is not always a workable prevention plan. In this case, the malware code looked like the Gate.io user's own instructions, noted Privacy Counsel's Boshell.
"It was not easily detectable by the fraud tools that Gate.io uses to protect against and detect malware," she said.
Network admins are not really affected in this type of breach, as the malicious code is processed at the workstation/laptop rather than on the webserver, according to Brian Chappell, senior director of enterprise and solutions architecture at BeyondTrust. It also does not provide any mechanism to gain control over the system.
Even a well-protected website can be breached by compromising a third-party script, noted Eset's Faou.
"Thus, webmasters should choose carefully the external JavaScript code they are linking to and avoid using them if it is not necessary," he said.
More Best Practices
"If the Gate.io customers had an application that requires strong out-of-band authentication above a certain amount, or if a transaction is aimed at an unknown recipient, then their customers would have had the opportunity to block the transaction and gain early insight that something wrong was happening," Oliveira told TechNewsWorld.
Using script blocking add-ons like NoScript and uBlock/uMatrix can put a measure of personal control in the website user's hands. It makes Web browsing more challenging, noted Raymond Zenkich, COO of BlockRe.
"But you can see what code is being pulled into a site and disable it if it is not necessary," he told TechNewsWorld.
"Web developers need to stop putting third-party scripts on sensitive pages and put their responsibility to their users over their desire for advertising dollars, metrics, etc.," Zenkich said.
Beware Third-Party Anythings
"For exchanges, additional confirmations for withdrawals would also be beneficial in this case, given that the exploit involved swapping the user's bitcoin address for that of the thieves," he told TechNewsWorld.
Even third-party outsourcing solutions can open the door to cyber shenanigans, warned Zhang Jian, founder of FCoin.
"So many companies within the cryptocurrency space rely on third-party companies for different duties and tasks. The ramification of this outsourcing is a loss of accountability. This puts many companies in a tough spot, unable to locate attacks of this nature before it is too late," he told TechNewsWorld.
Instead, network admins should work toward creating in-house versions of their tools and products, from beginning to end, Jian suggested, to ensure that control of these security measures lies within their reach.
Source internet ...